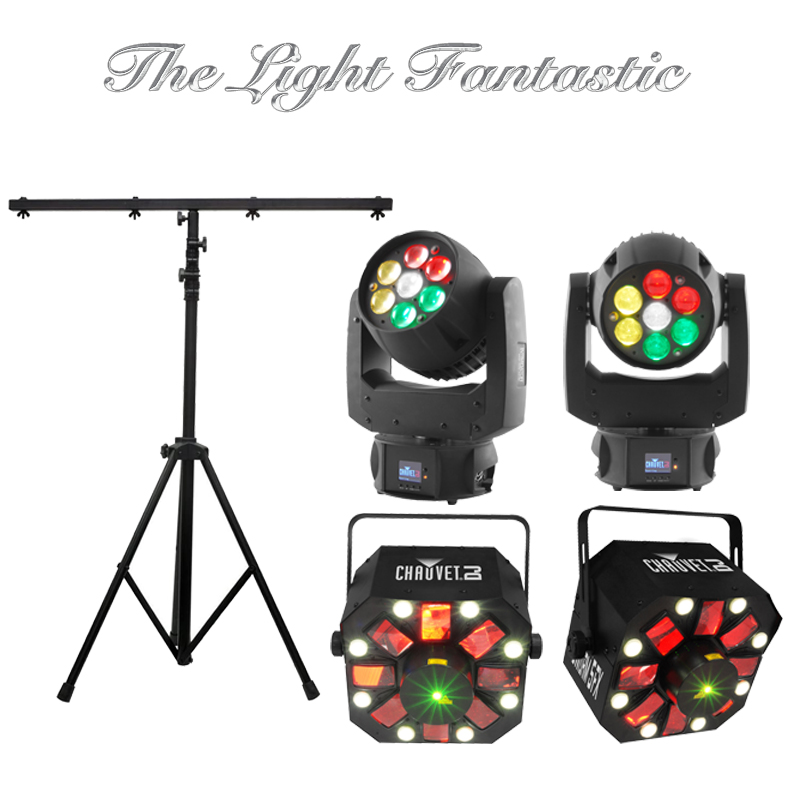 The Light Fantastic
All of our equipment packages are based around acknowledged "industry standard" technologies.

What this means to you is that when you hire one of our systems, you can be sure you will be getting the very best equipment available. Why is this important? Because if you're throwing a high profile party or event, you need to be sure of the quality and the reliability of the equipment you hire. That's why choosing Ibiza Platinum Sound makes sense.

Daytime parties in the sunshine are wonderful, but when darkness falls a great lighting solution can really add to the atmosphere and energy level of your event.

The Light Fantastic is our compact yet powerful and versatile lighting system. It is based around products from the market leader… Chauvet DJ. The system is designed to bring colour and vibrancy to your event whilst being compact and unobtrusive. It includes lasers, spotlights, washes and strobes and can be set to automatically react to the music and create a dazzling light show… meaning it is zero maintenance for you as the host… set it and forget it!
The Light Fantastic consists of:
Price: €70.00 per 24 hours